BeingBrigid is a functional food and nutrition blog that provides whole food inspiration to help people create health, prevent disease, and live a high quality lifestyle. This positive approach to nutrition focuses on nutrient-dense foods and phytonutrient diversity. This nutrition philosophy uses nourishing foods to feed the body's cells with quality information, corrects nutrient imbalances and gets to the root cause of disease. BeingBrigid provides a variety of nourishing recipes that are gluten-free and dairy-free in addition to articles, tips, and resources to help people understand the impact of their food choices. The goal is to not view nutrition as one size fits all but instead to figure out what works best for you by listening to your body and getting in tune with your food preferences.
Brigid is a functional nutrition expert and Registered Dietitian Nutritionist. She believes food is the most powerful form of medicine and information that can be delivered to the body. She witnessed the power of using food as the first line of intervention for disease prevention and management after co-creating the nutrition department at the Cleveland Clinic Center for Functional Medicine and working with over 3,000 patients. It's because of this impactful experience that she chose to create this online platform and a virtual consulting practice to help more people experience the profound impact of eating nutrient-dense foods and living a functional lifestyle! 
Brigid pursued an eduction in nutrition after working with functional medicine doctors at the age of 14 and transforming her own health, using food as medicine. Through conquering her health obstacles she became committed to helping others create wellness in their own lives using functional nutrition. She knew at a very young age that this was her calling. Brigid believes that everyone should be afforded the opportunity to make informed lifestyle choices, especially with food and nutrition! Learn more about her education and professional journey:
Current Roles
Owner of BeingBrigid Functional Nutrition LLC
Adjunct Instructor at Case Western Reserve University in Cleveland, OH for a graduate level course in Integrative and Functional Nutrition
Co-creator of the HealthySelf Reset with Dr. Dani Urcuyo & Dr. Julie Foucher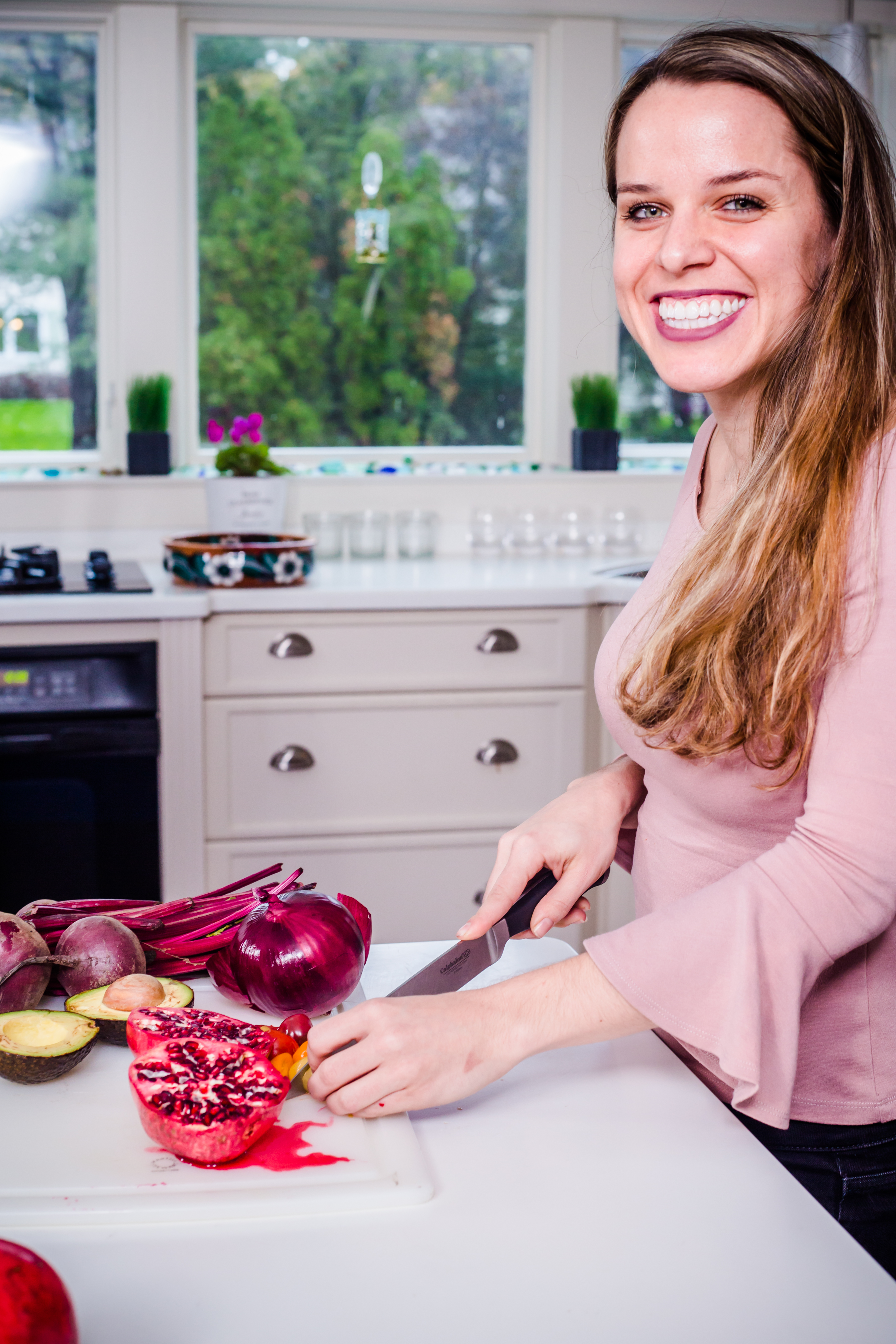 Previous Work Experience
Founding Dietitian at the Cleveland Clinic Center for Functional Medicine
Nutritionist at the Cleveland Clinic Wellness Institute and for Dr. Michael Roizen
Dietetic Internship at Case Western Reserve University
Functional Medicine Training
Completed the Institute for Functional Medicine's Advanced Functional Medicine Training for Clinicians
This includes: Applying Functional Medicine in Clinical Practice (AFMCP) with Advanced Practice Modules: Energy,
Cardiometabolic, Immune, Hormone, Detox and GI.
Completed the Integrative and Functional Nutrition Academy (IFNA) Training and passed board exam
Trained under top functional medicine leaders
Ultra Wellness Center in Lenox, Massachusetts
Education
Bachelor's of Science in Dietetics from Miami University
Master's of Science in Public Health Nutrition from Case Western Reserve University
Dietetic Internship at Case Western Reserve University