E2: 3 Anti-Inflammatory Meal Prep Staples
The best kept secret to making more optimal nutrition choices during the week: set aside 60 minutes to prep simple, convenient and nutrient-dense snacks or lunches. In my new Youtube Episode, I walk you through 3 Anti-Inflammatory Meal Prep Staples that I like to prep on a Sunday afternoon, in 60 minutes or less, to help keep me on track during the week. A little bit of planning and very simple prep can go a long way!
My 3 Basic Meal Prep Staples
The first recipe is a super simple salmon salad. I like to use canned salmon in place of canned tuna for a couple of reasons. First, canned tuna is high in mercury, which is a heavy metal that can have neurotoxic effects. Second, canned wild salmon has about the same health benefits as fresh salmon. It's full of inflammation-lowering Omega 3 fatty acids, which our bodies can't make on their own and need to get from outside sources. I like to prep a big batch of this to eat with crackers, in lettuce wraps, or over a salad throughout the week. And the best part is it'll keep for about 5 days when stored in a sealed glass container in the fridge.
The next recipe I love to have on hand is a basic chia seed pudding. When mixed with liquid, chia seeds swell and gelatinize to form a great source of slippery fiber. If you've followed me for a while, you know that gut health is key to your overall health, and any chia seed pudding is supportive of a healthy gut and regular bowel movements. I like to mix my chia seeds in a 4-to-1 ratio with calcium-fortified almond milk, phytonutrient-dense blueberries, and a pinch of trace mineral-containing salt.
The last recipe I like to prepare for the week is a big, random salad full of as many vegetables as I can fit in. Prepping a salad at the beginning of the week can drastically increase your vegetable intake! I like to start with spring mix, cucumbers, colorful bell peppers, and red onion. The more colors you can fit in, the more phytonutrients and antioxidants you'll be feeding your cells. And there'll be no excuse to reach for that bag of chips when you have three delicious options that are just as convenient!
Canned Salmon Salad
Ingredients:
3 cans of wild salmon
3 Tbsp avocado oil mayonnaise (or olive oil mayonnaise)
6 celery stalks
6 pickles
¼ red onion, diced
Instructions:
1-Dump 3 cans of wild salmon into a bowl.
2-Add 3 Tbsp of avocado oil-based mayonnaise and mix together.
3-Chop celery, pickles, and red onion. Add to the salmon mixture and combine.
4-Serve or store in a sealed glass container in the refrigerator for up to 5 days.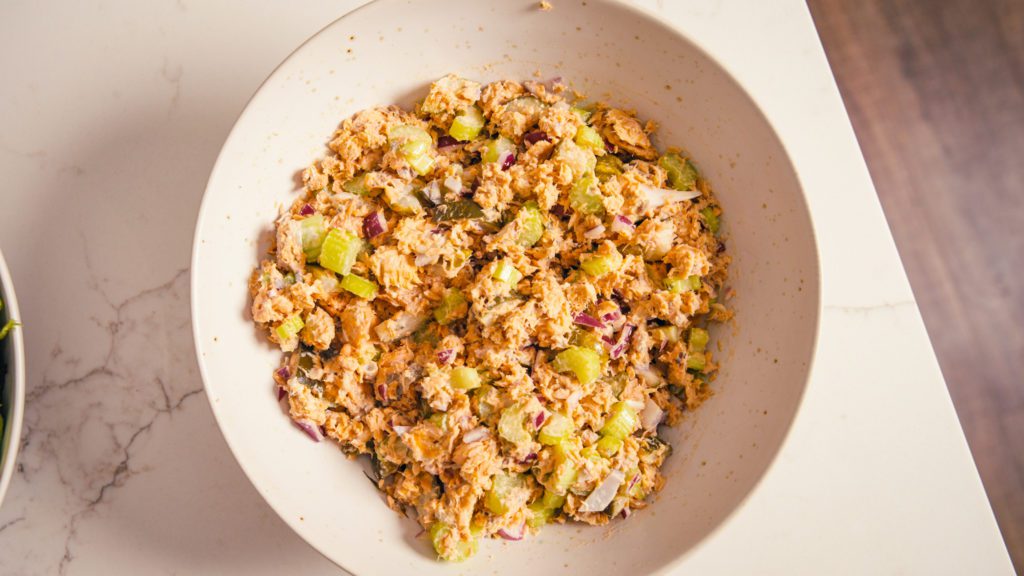 Blueberry Chia Seed Pudding
Ingredients:
1 cup chia seeds
4 cups unsweetened almond milk
2 Tbsp vanilla extract
Dash of salt
2 cups of blueberries
Instructions:
1-Add 1 cup of chia seeds to a bowl and cover with 4 cups of unsweetened almond milk, 2 Tbsp of pure, organic vanilla extract, and a dash of salt. Mix and set aside.
2-Rinse 2 cups of blueberries and add to the chia seed mixture.
3-Let the chia seeds absorb the mixture and begin to thicken.
4-Serve or pour into a glass tupperware container and store in the refrigerator.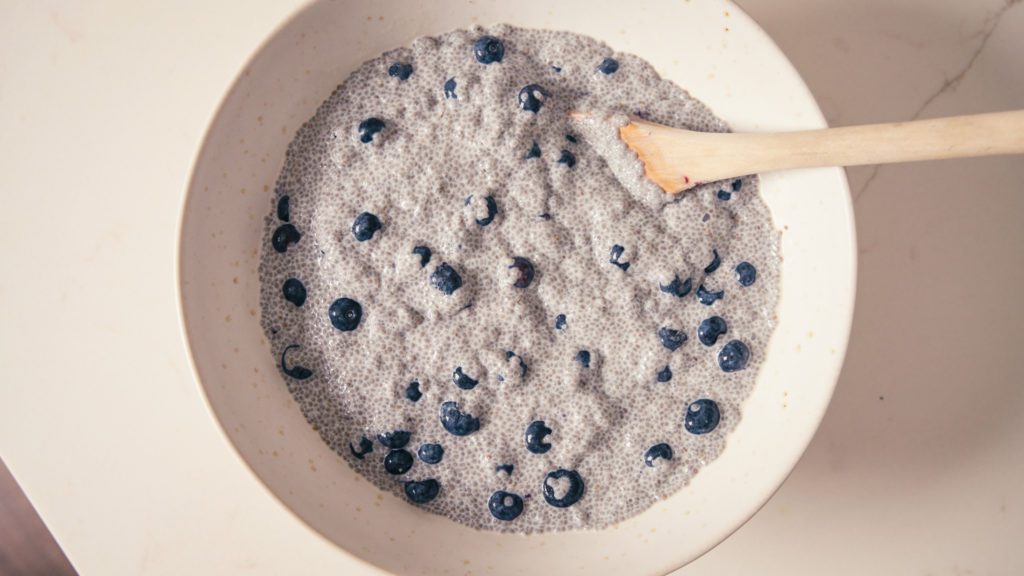 Big Random Salad
Ingredients:
1 bag organic spring mix
1 cucumber
1 bell pepper
½ red onion
Instructions:
1-Dump one bag of organic spring mix into a large bowl.
2-Chop vegetables and add to the lettuce mixture.
3-Cover and store in the refrigerator.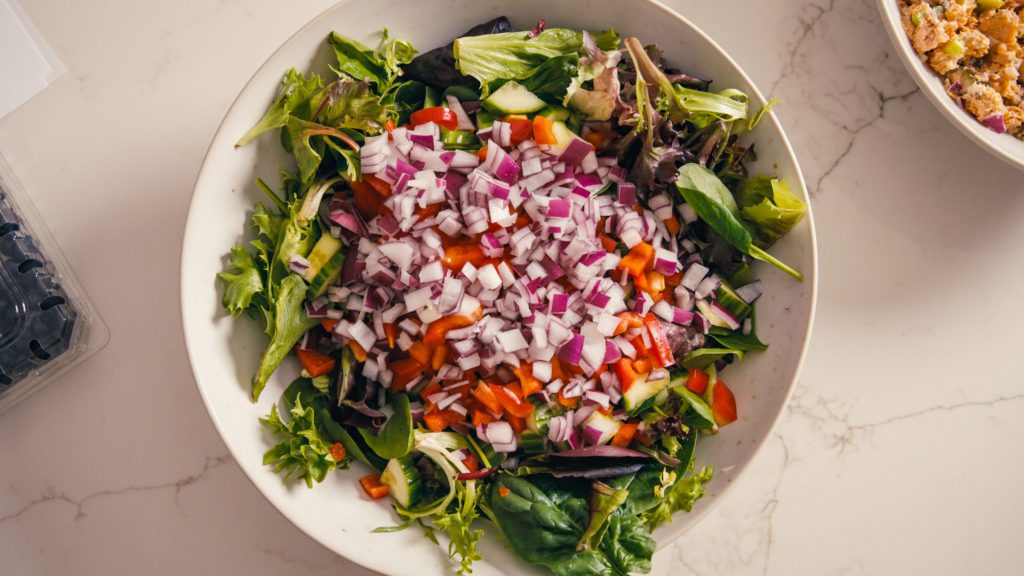 More From This Episode
Watch my latest video where I will walk you through how to make each of these basic meal prep staples. This episode is great for you if you are looking for simple, convenient options to have on hand so that you can bump up your nutrient intake and resist those tempting ultra-processed foods.