The Top 5 Kitchen Appliances for Eating Well
In the midst of busy life schedules, cooking a nutritious meal at home unfortunately gets thrown on the back burner. As Americans eat out more often, extra weight continues to pack on waistlines while kitchen appliances rust away. One of the many downsides of eating calorie-rich and nutrient-empty meals is that you are missing out on the nutrients that are required to help produce energy, support detoxification and promote proper immune function. While the body is naturally trained to do these things on its own there are ways to make it even more efficient. With the right kitchen tools, anything is achievable including cooking food that is more nutritious, convenient, and affordable.
These top five appliances are hot, fresh and straight from the kitchen – for healthy eating made easy: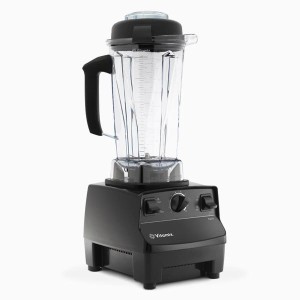 #1: VITAMIX
This high-performance blending machine is not your typical kitchen blender. Vitamix is the blender-of-choice for restaurants and food service establishments worldwide.
Equipped with a powerful motor, Vitamix can do more than grind up a few berries. It can also be used to whip up appetizing dips and spreads, dressings, soups, cauliflower mashed potatoes, cashew milk and more!
Try starting your morning off with your vitamix by blending a nutrient dense smoothie with the following ingredients: 1 cup almond milk, 1 cup frozen berries, 1 handful of spinach, 1 T chia seeds, 2 T ground flax seeds, and protein powder.
#2: SPIRAL SLICER
This is the latest kitchen appliance trend–using a spiral slicer to make "zoodles" and other vegetable based pastas. This is an easy way to incorporate more vegetables into your meals, making it easier to rely less on grain-based carbohydrates. Try inserting zucchini into the spiral slicer and twist. After the whole zucchini has been spiralized, add it to a sauté pan with extra virgin olive oil and saute for 5-6 minutes. After the zucchini is slightly brown, try adding diced tomatoes, basil and shrimp or tofu.
#3: A DEHYDRATOR
The secret to any detox or high quality diet is the inclusion of plenty of colorful non-starchy vegetables. A dehydrator is the perfect avenue to take for increasing vegetable consumption because you can dry vegetables and make veggie chips–brussels sprout chips, kale chips, etc. Dehydrators can also be used to make grass-fed beef jerky and gluten-free granola.
#4: NUT MILK BAG
Want to make your own almond or cashew milk? For individuals who are sensitive to added gums like xanthan gum, you may want to try making your own nut milks instead of purchasing store brands. When making almond milk, start by blending almonds and water together in the blender. When the consistency is smooth, poor the blended almonds into the nut milk bag to allow for separation between the almond pulp and the almond milk. The bag is effective for collecting the almond pulp and creating an amazing final product.
#5: YONANAS
The website claims that you can "transform frozen fruit into dessert in just seconds by simply inserting frozen banana (or any fruit of your choice) into the chute and pushing down using the plunger." This would be a nice occasional treat for those trying to cut back on traditional desserts and added sugar consumption.
These 5 must-have kitchen tools will help you prepare more nutritious meals and snacks. With a little bit of practice, you'll be amazed at the variety of delicious recipes you can create!