Almond Crusted Chicken Tenders
Jump to recipe
Add a little variety to your dinner mix with these Almond Crusted Chicken Tenders. They are quick and easy and require minimal planning since most of the ingredients are likely stocked in your pantry and refrigerator. The crust of these tenders is made from almond meal. Almond meal is simply ground up almonds that creates a flour-like consistency. Like almond meal, almond flour is made from ground almonds as well. The main difference is that almond flour has a finer texture and consistency than almond meal. Because this recipe uses almond meal instead of wheat flour, this recipe is gluten-free and grain-free. It is also low in net carbohydrates, meaning that it will have less of an impact on your blood sugar levels compared to wheat flour.
Serve your tenders with a bed of greens or a side of sautéed vegetables to make this a complete meal!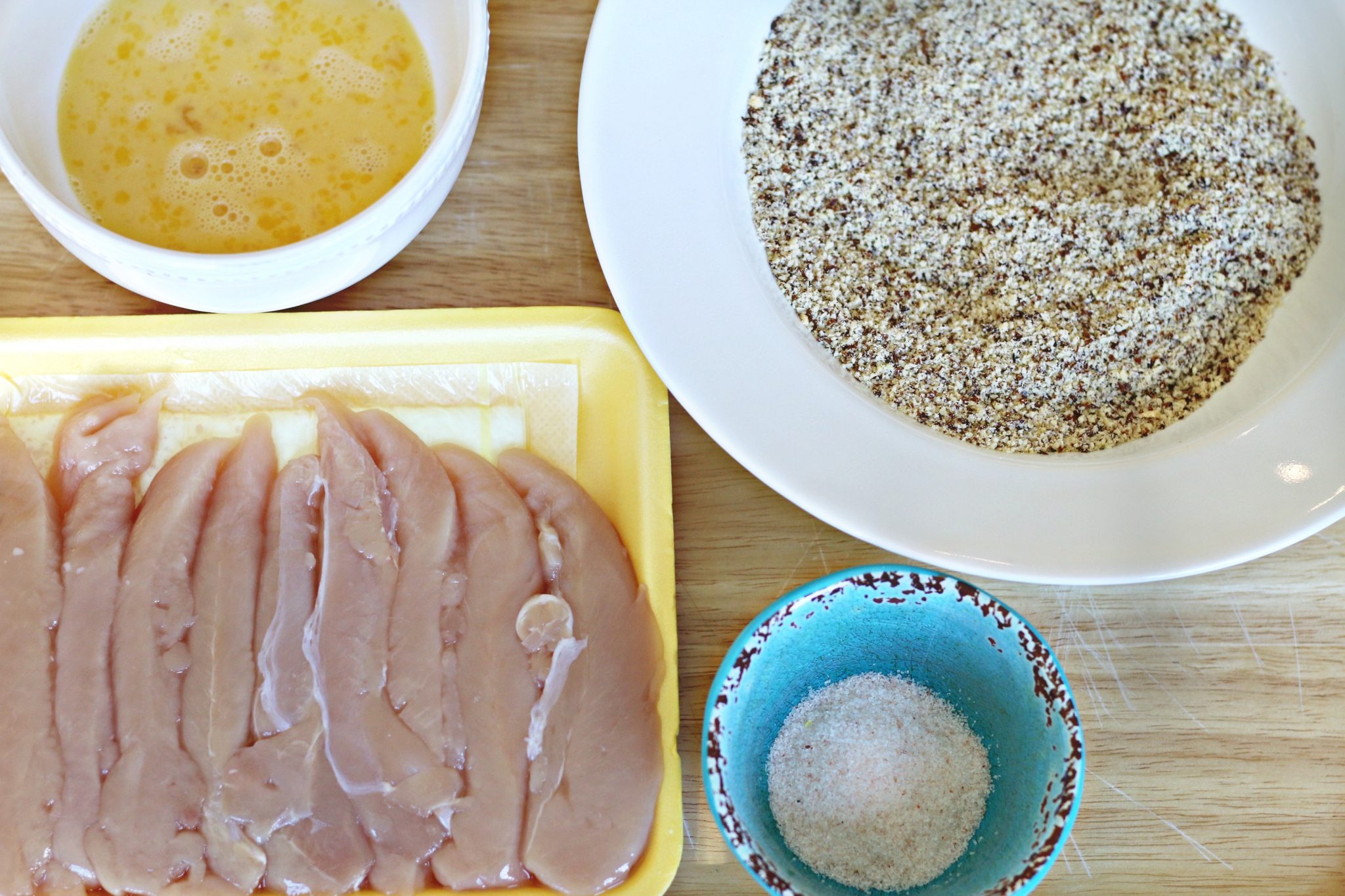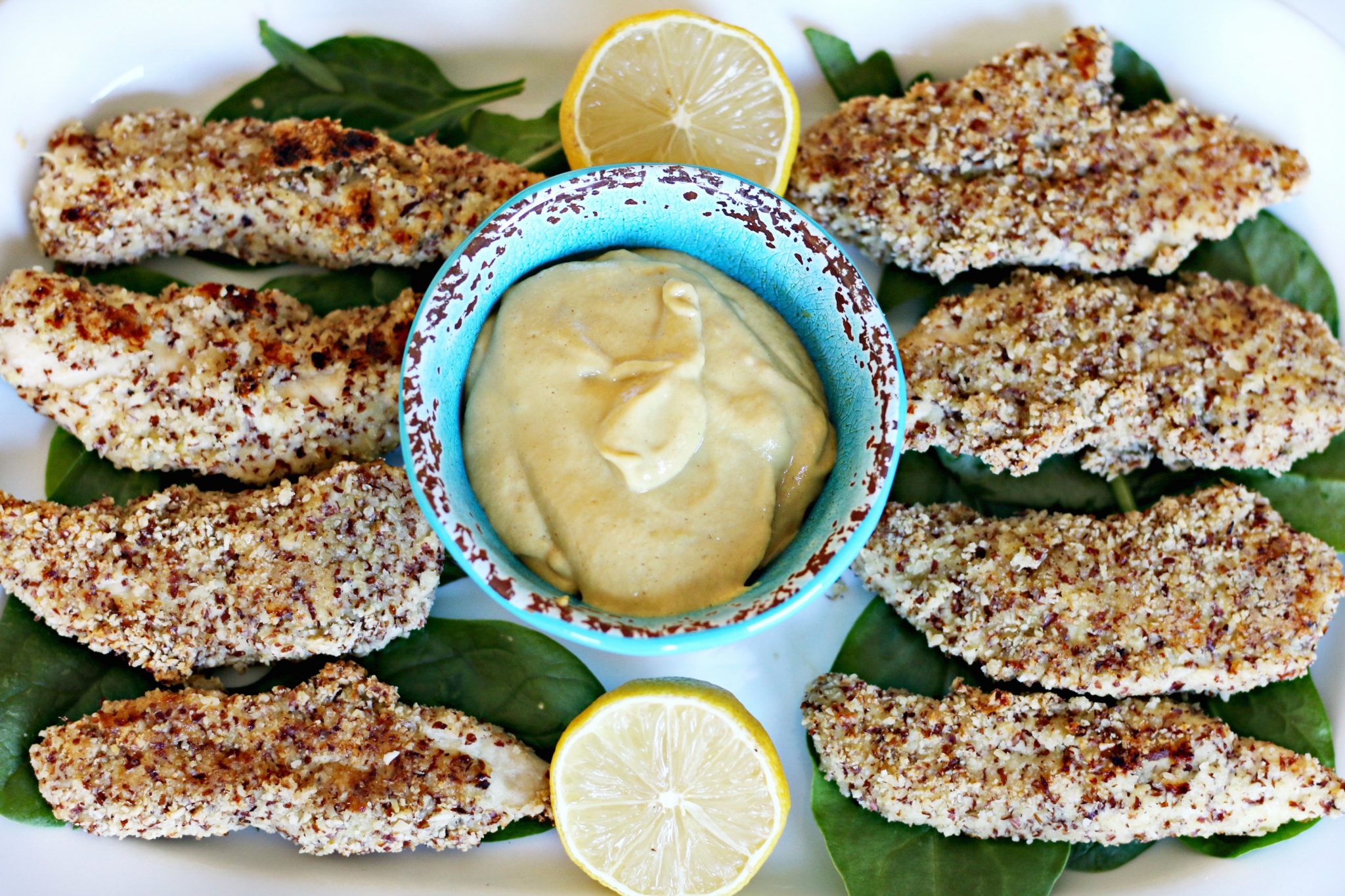 Ingredients
1 lb chicken tenders
1 tsp extra virgin olive oil
3/4 cup almond meal
1/2 tsp himalayan salt
1/2 tsp black pepper
1/2 tsp garlic powder
1/2 tsp onion powder
2 large eggs
Instructions
Preheat oven to 400 F.
Line baking sheet with parchment paper and evenly spread extra virgin olive oil across.
In a shallow bowl, mix almond meal, salt, pepper, garlic powder and onion powder.
Add eggs to a second bowl and whisk.
Dip each chicken tender in eggs and then coat with almond meal mixture.
Remove excess almond meal.
Bake chicken for 20 minutes, flipping to the other side after the first 10 minutes.
Serve the chicken tenders with Dijon mustard.
Nutrition Facts
Almond Crusted Chicken Tenders
Serves: 4 persons
Amount Per Serving:
Calories
367.9kcals
% Daily Value*
Total Fat 19.4g
29.8%
Saturated Fat 3.2g
16%
Trans Fat 0.1g
Cholesterol 189.6mg
63.2%
Sodium 254.7mg
10.6%
Total Carbohydrate 5.5g
1.8%
Dietary Fiber 2.4g
9.6%
Sugars 1.1g (added sugar: 0g)
Protein 42.8g
| | |
| --- | --- |
| Vitamin A 3% | Vitamin C 0% |
| Calcium 8% | Iron 17% |
* Percent Daily Values are based on a 2,000 calorie diet. Your daily values may be higher or lower depending on your calorie needs.
BeingBrigid
© 2023 Copyright BeingBrigid