Broccoli Egg Muffins
Jump to recipe
Breakfast just got fast, easy and nutritious with these Broccoli Egg Muffins. These muffins are packed with healthy proteins and fats plus a variety of vegetables like bell peppers, onions, and broccoli. Make a batch or two over the weekend, store in the refrigerator and pop in the microwave throughout the week. They are gluten-free, dairy-free, paleo, pegan, and vegetarian.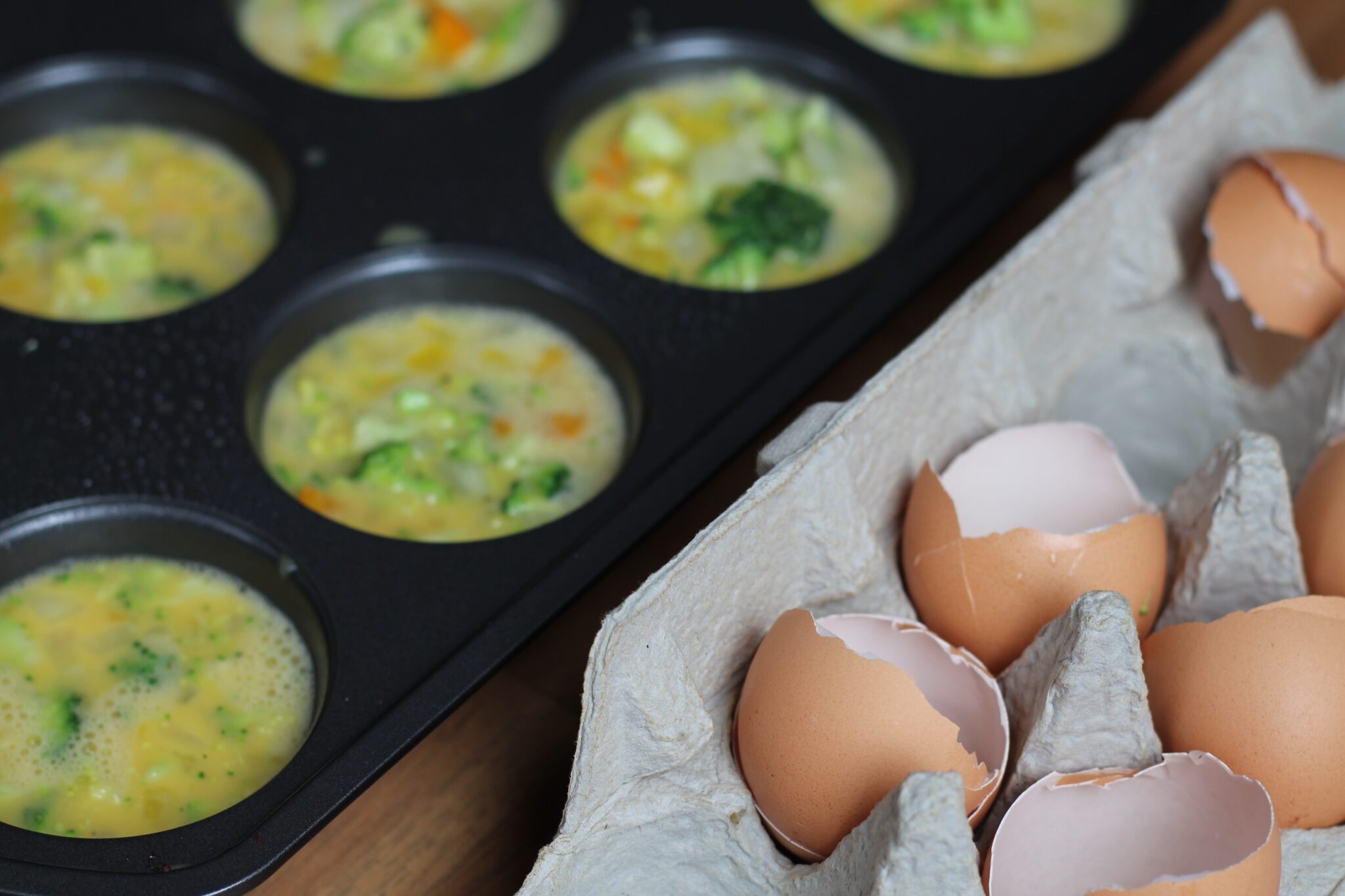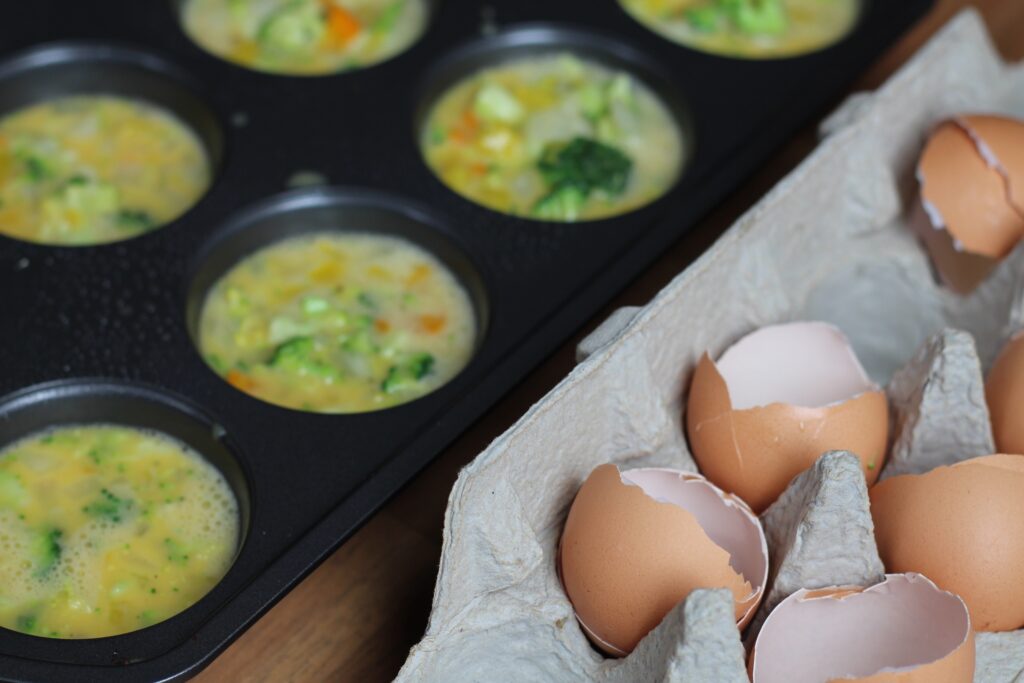 Ingredients
1 tsp coconut oil 
1/2 cup cup bell peppers, diced
1/2 yellow onion, diced 
1 1/2 cup broccoli, chopped 
7 eggs
1/2 cup cashew milk
Dash of salt and pepper
1 tsp extra virgin olive oil
Instructions
Preheat the oven to 350 F degrees. 
Add coconut oil to a large non-stick pan over medium heat and sauté the onion and peppers for 2-3 minutes. Add the broccoli and cook for another 2 minutes.
In a medium sized bowl, whisk the eggs and nut milk together. Add the sautéed vegetables with salt and black pepper.
Pour a drop of olive oil onto a paper towel and use it to coat the muffin tins.
Pour the mixture into muffin tins using a 1/4 cup measuring cup.
Bake in the oven for 20-25 minutes.
Optional Toppings: avocado slices and hot sauce.
Nutrition Facts
Broccoli Egg Muffins
Serves: 12
Amount Per Serving:
Calories
52
% Daily Value*
Total Fat 39 g
60%
Saturated Fat
0
Trans Fat
Cholesterol
0
Sodium
0
Total Carbohydrate 2 g
0.7%
Dietary Fiber
0
Sugars 0 g (Added Sugar: 0 g)
Protein 3 g
| | |
| --- | --- |
| Vitamin A | Vitamin C |
| Calcium | Iron |
* Percent Daily Values are based on a 2,000 calorie diet. Your daily values may be higher or lower depending on your calorie needs.
BeingBrigid
© 2022 Copyright BeingBrigid