Chocolate Chip Goji Berry Gluten-free Muffins
Jump to recipe
Most people do best with a little fuel in their bellies first thing in the morning. If you are always up against the clock in the morning, you may default to a "healthy protein bar" but the problem with many of the bars on the market is that they are loaded with some kind of sugar. Breakfast without a bar just got taken to a whole new level of flavor and ease with these Chocolate Chip Goji Berry Gluten-free Muffins.
Gluten-free Muffins for on the Go
Tired of eating eggs every morning for breakfast? Or maybe you only have time to prepare a bowl of instant oatmeal. Not anymore! These Chocolate Chip Goji Berry Muffins are the perfect way to combine the nutritional benefits of eggs and oatmeal in one delicious muffin! Try making the recipe over the weekend and pack a muffin on your way out the door each morning! Breakfast has never been so quick!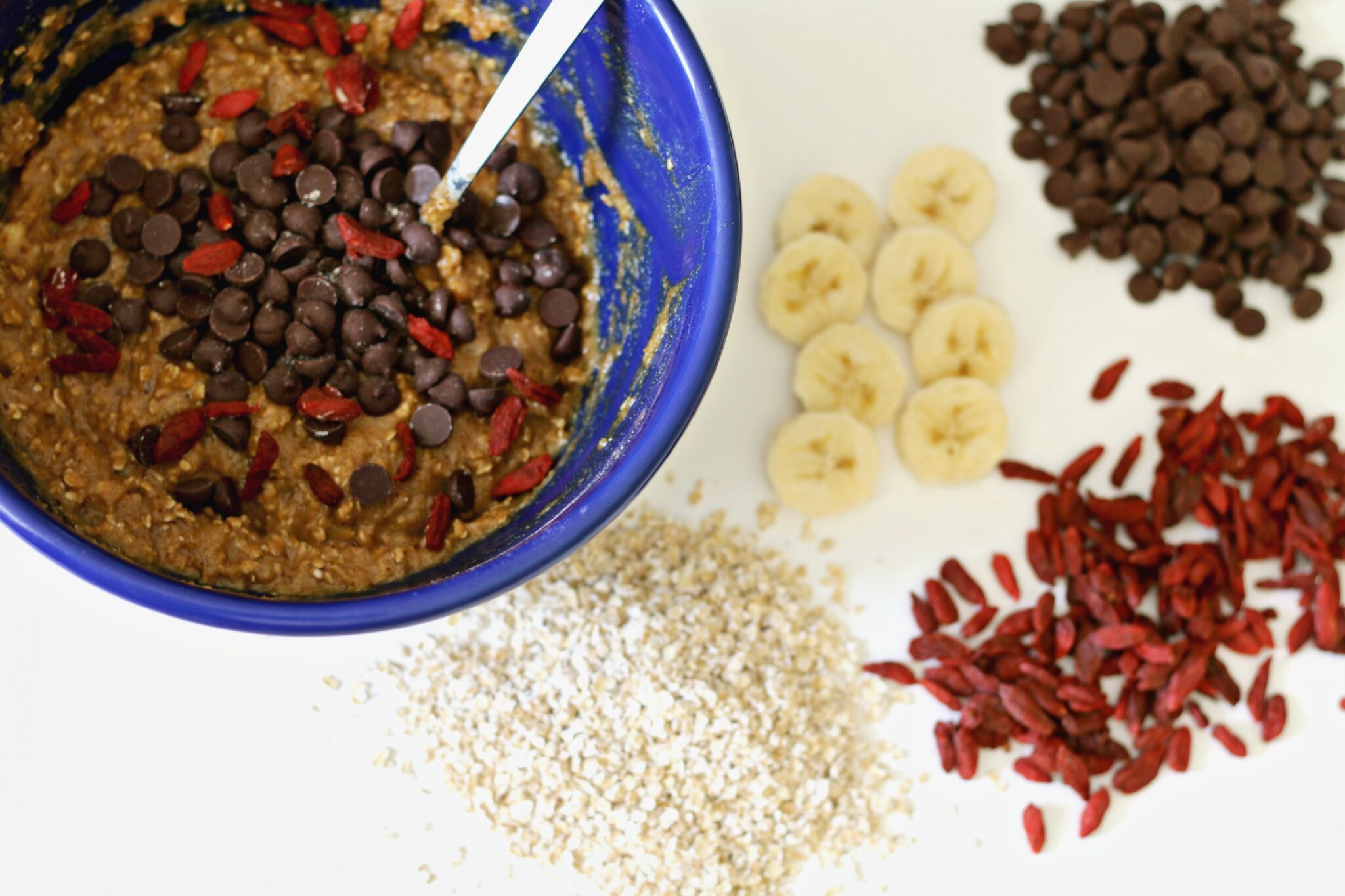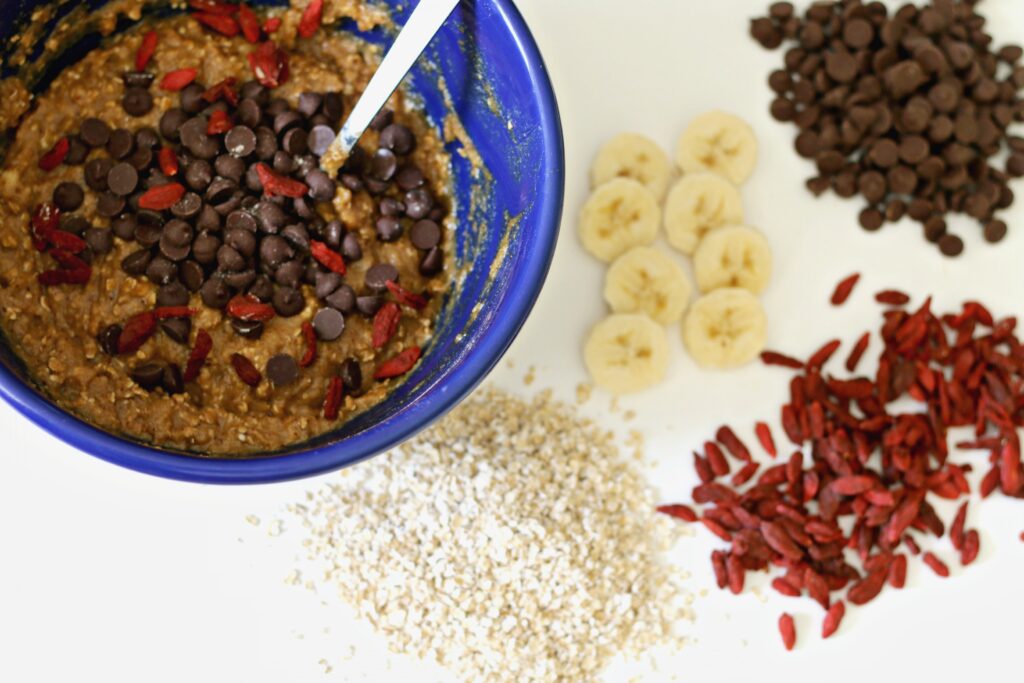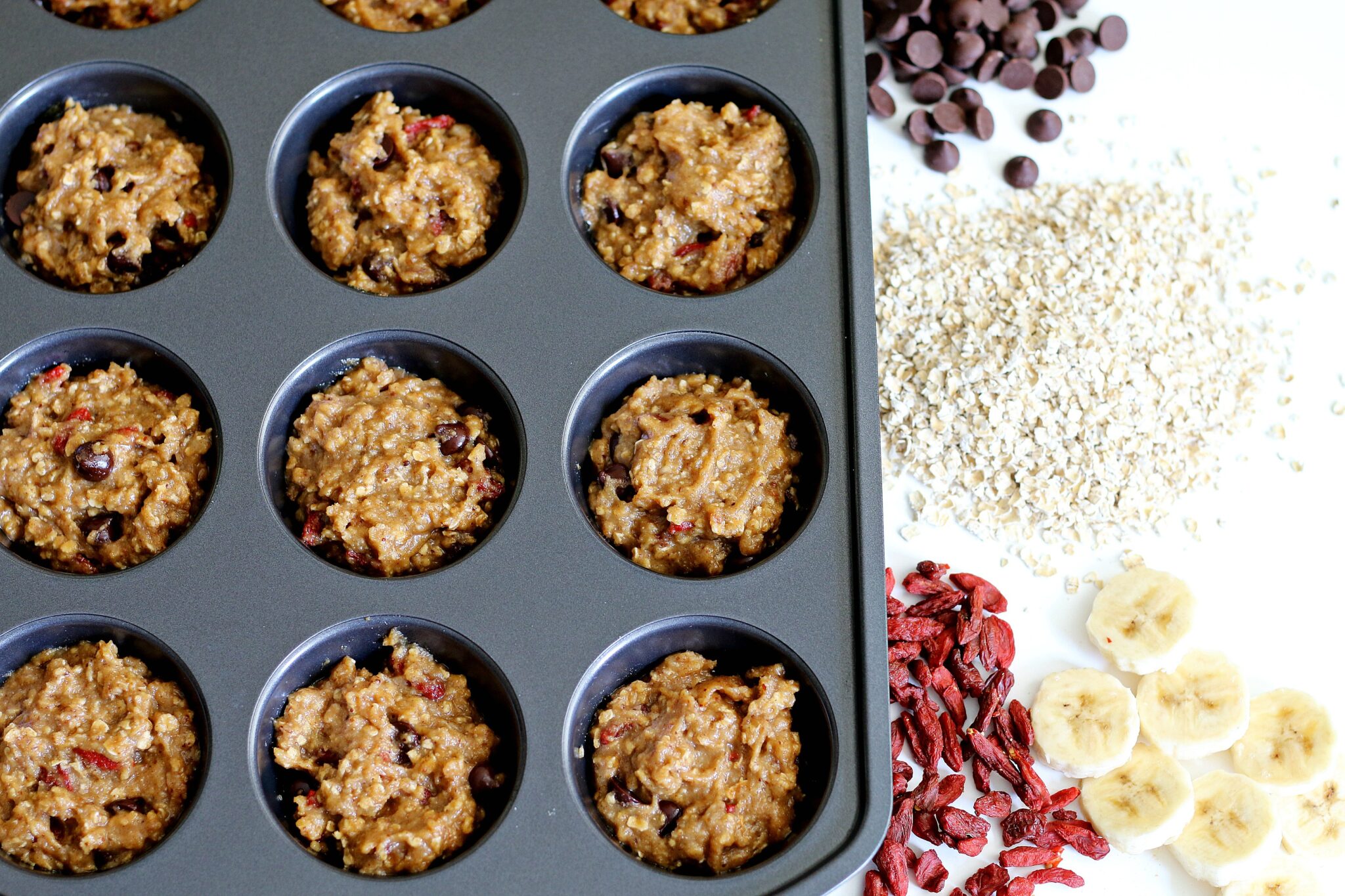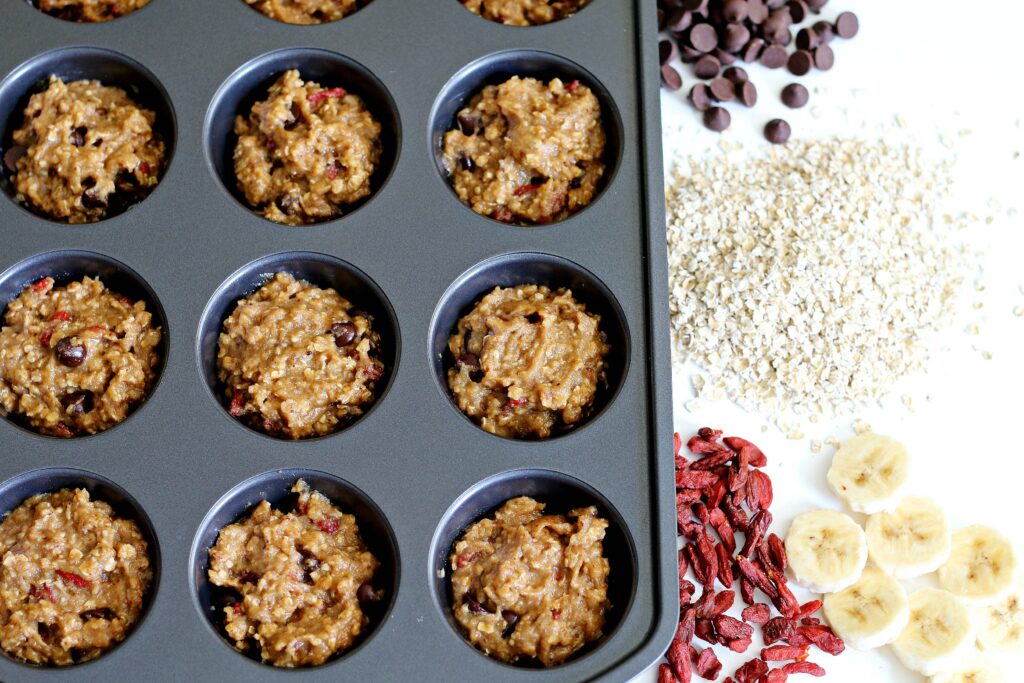 Ingredients
1/2 cup chickpea flour
1 cup almond flour
3/4 cup oats, certified gluten-free
1 tsp baking soda
1 tsp cinnamon
Dash sea salt
2 eggs
1 banana, mashed
1/3 cup unsweetened peanut butter
1 tsp vanilla extract
2 tbsp pure maple syrup
1/4 cup grass-fed ghee
1/2 cup dairy-free chocolate chips
1/2 cup goji berries
Extra virgin coconut oil
Instructions
Preheat oven to 350 F. Rub coconut oil in each cup of a muffin tin to prevent sticking.
In a large bowl, mix all dry ingredients (chickpea flour, almond flour, oats, baking soda, cinnamon and sea salt).
In a separate bowl combine the wet ingredients and mix well (eggs, banana, peanut butter, vanilla, maple syrup and ghee).
Pour the wet ingredients into the bowl with the dry ingredients and mix thoroughly.
Stir in chocolate chips and goji berries.
Spoon batter into the muffins cups until the cups are about 2/3 full.
Bake for 14-16 minutes or until the muffins are golden brown.
Cool muffins on a wire cooling rack for about 10 minutes before serving.
Nutrition Facts
Chocolate Chip Goji Berry Muffins
Serves: 12 muffins
Amount Per Serving:
Calories
244.5kcals
% Daily Value*
Total Fat 16.2g
24.9%
Saturated Fat 5.2g
26%
Trans Fat 0g
Cholesterol 40.8mg
13.6%
Sodium 140.1mg
5.8%
Total Carbohydrate 19.5g
6.5%
Dietary Fiber 3.3g
13.2%
Sugars 8.6g
Protein 7.1g
| | |
| --- | --- |
| Vitamin A 5% | Vitamin C 2% |
| Calcium 4% | Iron 6% |
* Percent Daily Values are based on a 2,000 calorie diet. Your daily values may be higher or lower depending on your calorie needs.
BeingBrigid
© 2023 Copyright BeingBrigid