Creamy Chocolate Grain-Free Banana Bread
Jump to recipe
This Creamy Chocolate Grain-free Banana Bread is a nutritious breakfast or snack option, as it is rich in nutrients and free of gluten, grains and added sugar (except for the dark chocolate chips). Dive into this world of deliciousness and nutrition that is absolutely bursting with moistness and banana-chocolaty goodness.
This grain-free banana bread is an amazing breakfast option or post-workout snack because it is loaded with an awesome balance of proteins, healthy fats, and carbohydrates. Throwing this on your breakfast plate is the key to helping ensure that your blood sugar levels remain stable throughout the whole day, helping to prevent a crash that can lead to fatigue and sugar cravings. This also happens to be the perfect post-recovery snack because it has the quickly releasing protein from grass-fed whey which helps optimize muscle growth/synthesis after a workout.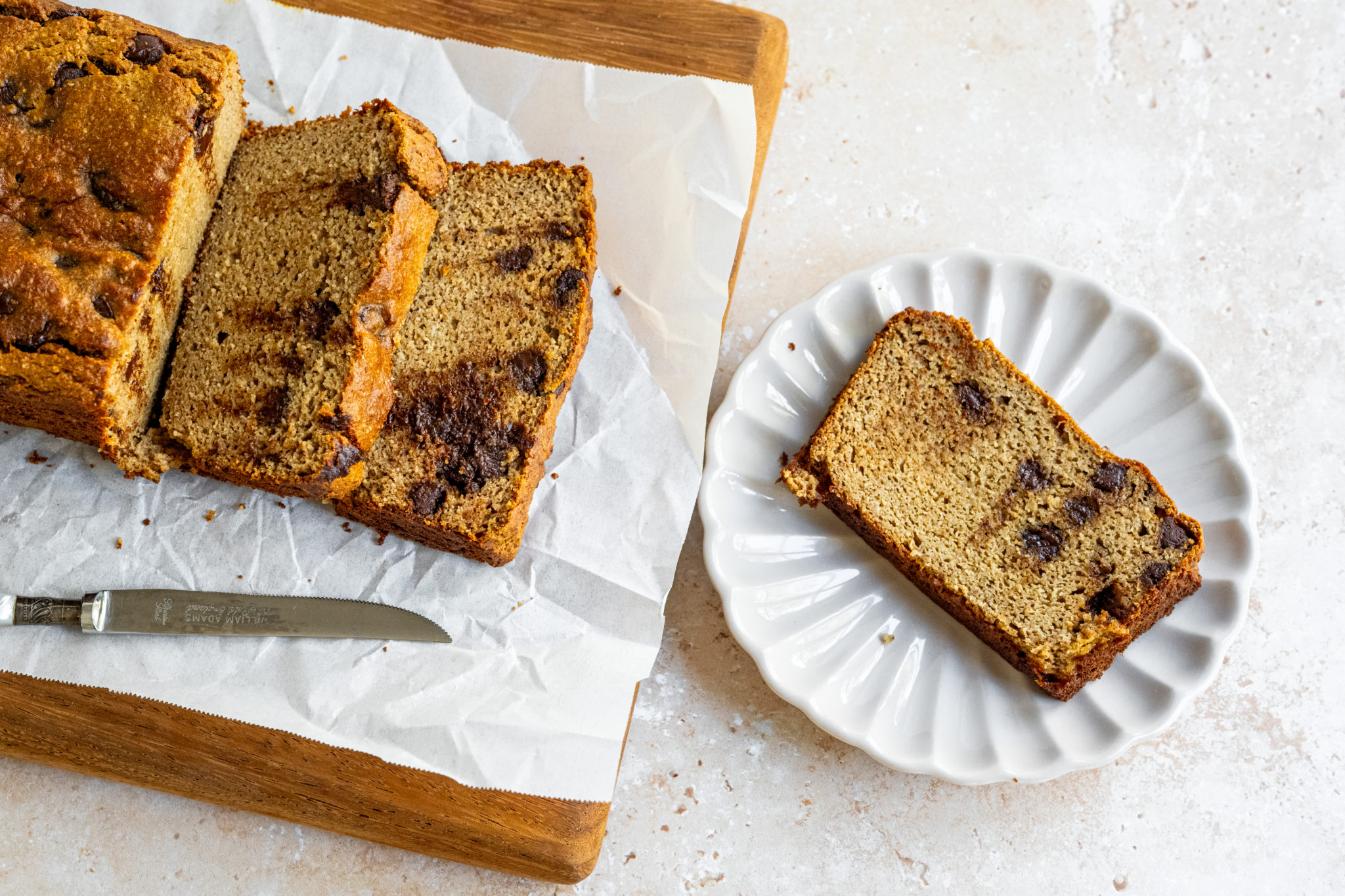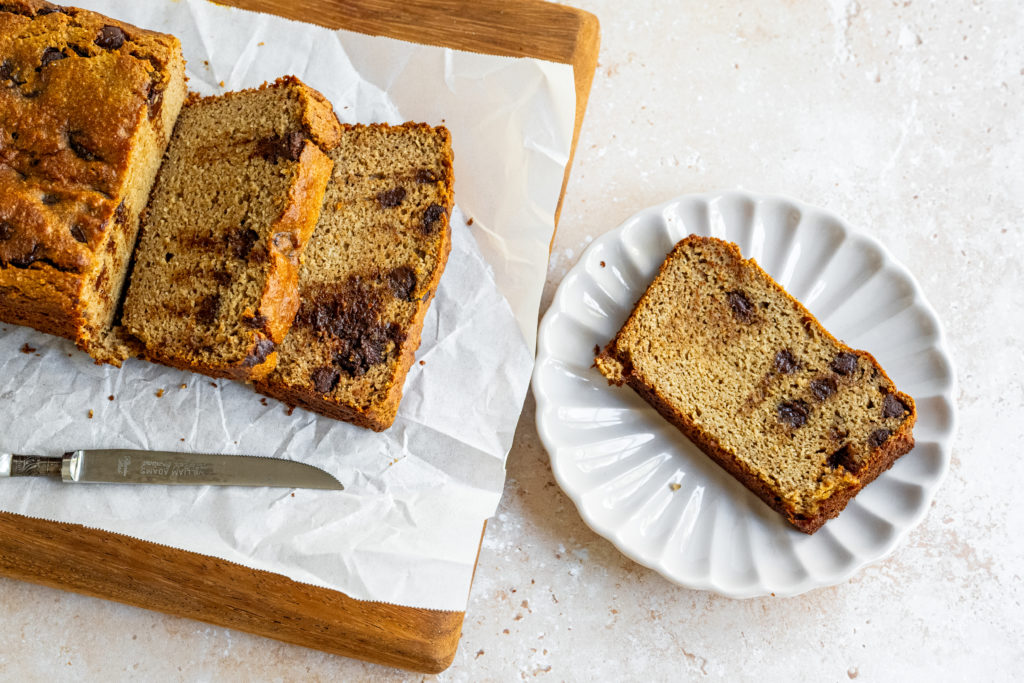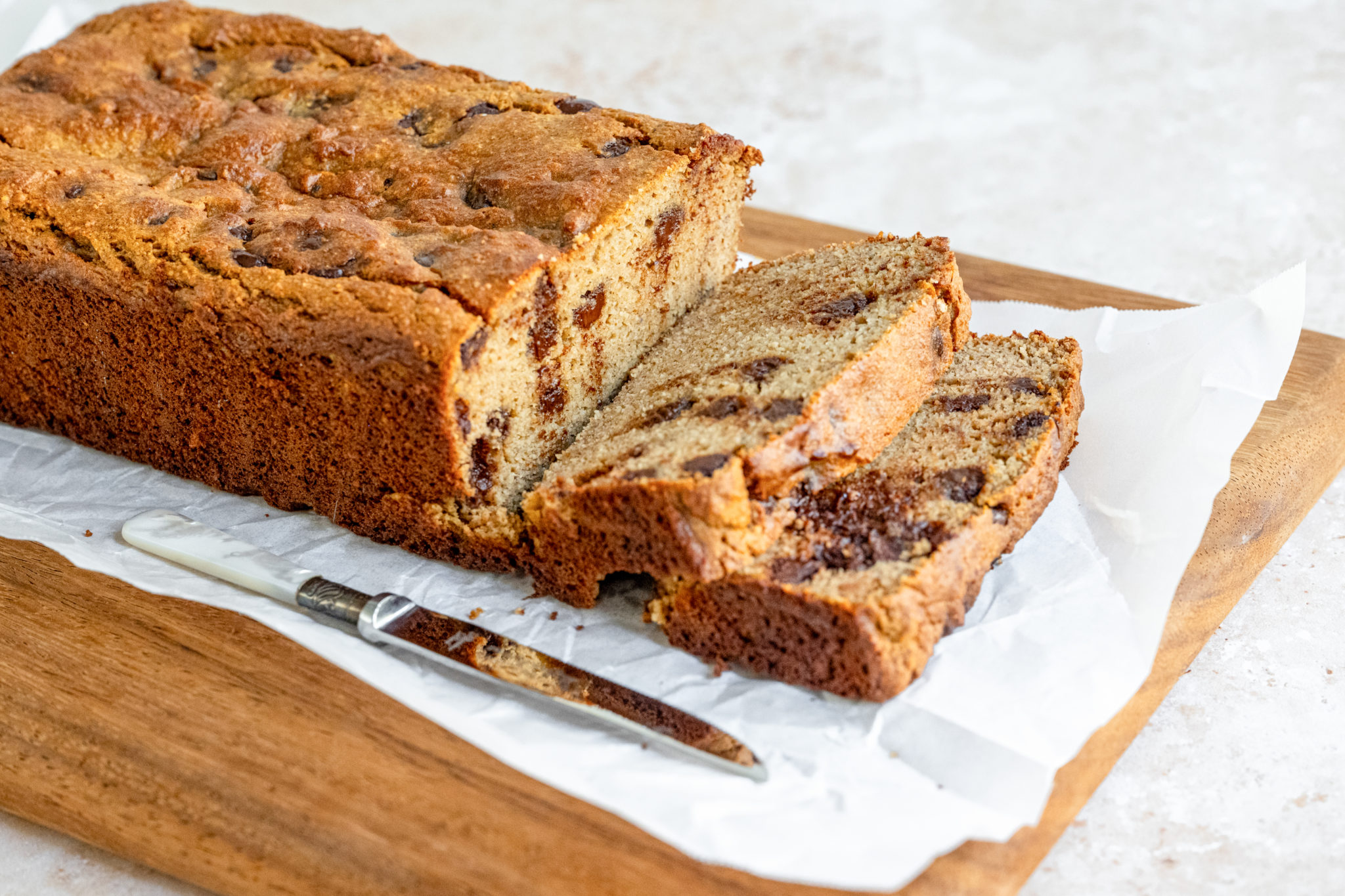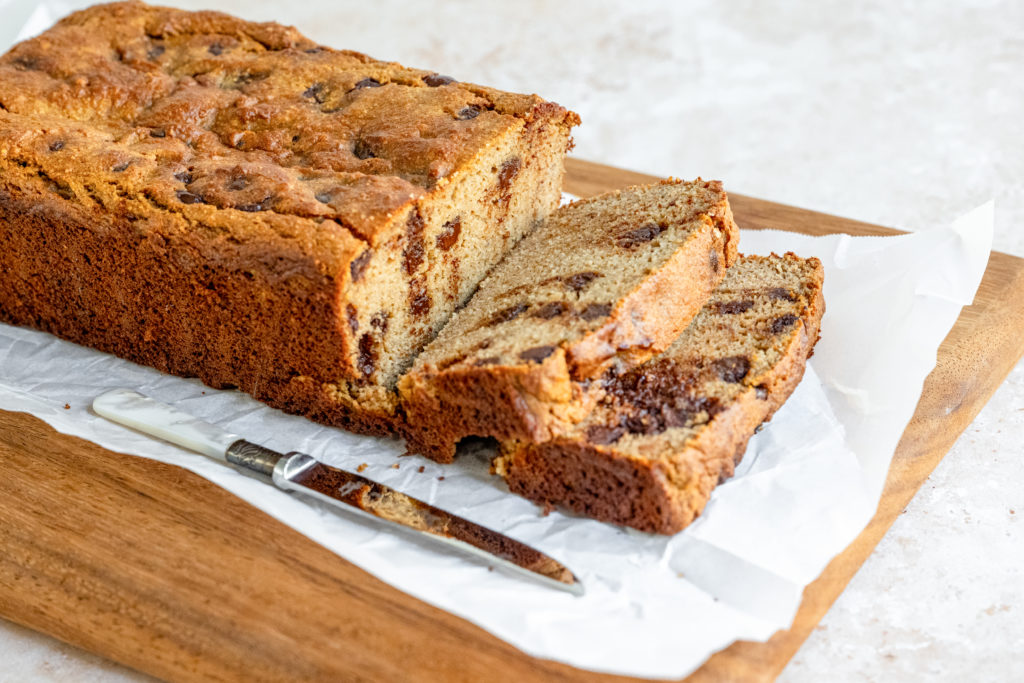 Ingredients
3 ripe bananas, mashed
1/2 medium avocado, mashed
1/2 cup almond butter
4 eggs
1/4 cup coconut oil, melted
2 tbsp grass-fed butter, melted
2 tsp vanilla extract
1/2 cup coconut flour
1 tsp cinnamon
1 tsp baking soda
1/4 tsp himalayan salt
1 scoop grass-fed whey protein powder (optional for extra protein)
1/2 cup dairy-free dark chocolate chips
Instructions
Preheat oven to 350 F.
In a large bowl combine mashed banana and avocado in addition to almond butter, eggs, melted coconut oil, melted butter, and vanilla extract.
Whisk all wet ingredients.
In a small bowl combine coconut flour, cinnamon, baking soda and whey protein powder.
Stir all dry ingredients together.
Slowly pour dry ingredients into large bowl and add chocolate chips.
Mix all ingredients well.
Pour into a greased loaf pan.
Bake for 45-50 minutes or until the bread is cooked in the very middle.
Nutrition Facts
Chocolate Banana Cream Grain-Free Bread
Serves: 10
Amount Per Serving:

1/10 of loaf

Calories
321
% Daily Value*
Total Fat 23g
35.4%
Saturated Fat 11g
55%
Trans Fat 0g
Cholesterol
0
Sodium 206mg
8.6%
Total Carbohydrate 17g
5.7%
Dietary Fiber 5g
20%
Sugars 8g (2g added sugar)
Protein 10g
| | |
| --- | --- |
| Vitamin A | Vitamin C |
| Calcium | Iron |
* Percent Daily Values are based on a 2,000 calorie diet. Your daily values may be higher or lower depending on your calorie needs.
BeingBrigid
© 2023 Copyright BeingBrigid