Homemade Almond Milk by Melissa
A homemade version of your favorite "muscle milk" not only tastes better than store bought brands but it also gives you lots of nutrients that the body needs including monounsaturated fatty acids, plant protein, antioxidants, and vitamins (riboflavin and vitamin E). At the same time, making your own means omitting additives and preservatives such as oils, gums, sweeteners, and even carrageenan that are commonly found in commercial products.
Among all current health trends dairy-free milk seems to be one craze that many people are on board with.  Every where you go—grocery stores, the cold cases at coffee shops, airports, smoothie bars, and even school cafeterias—caters to the booming nut milk market.  However, any time something grows in popularity requiring mass production, my natural instinct is to question quality.  This is because the "farm to table" movement towards real, whole food often dissipates when technology takes over and human hands are no longer crafting the product. This is true for many nut milks on the market, as the harvesting and processing of these milks continue to evolve. In fact, industry insiders recently revealed that a half-gallon of store bought almond milk contains less than a handful of actual almonds (as little as 2% almonds!) (1).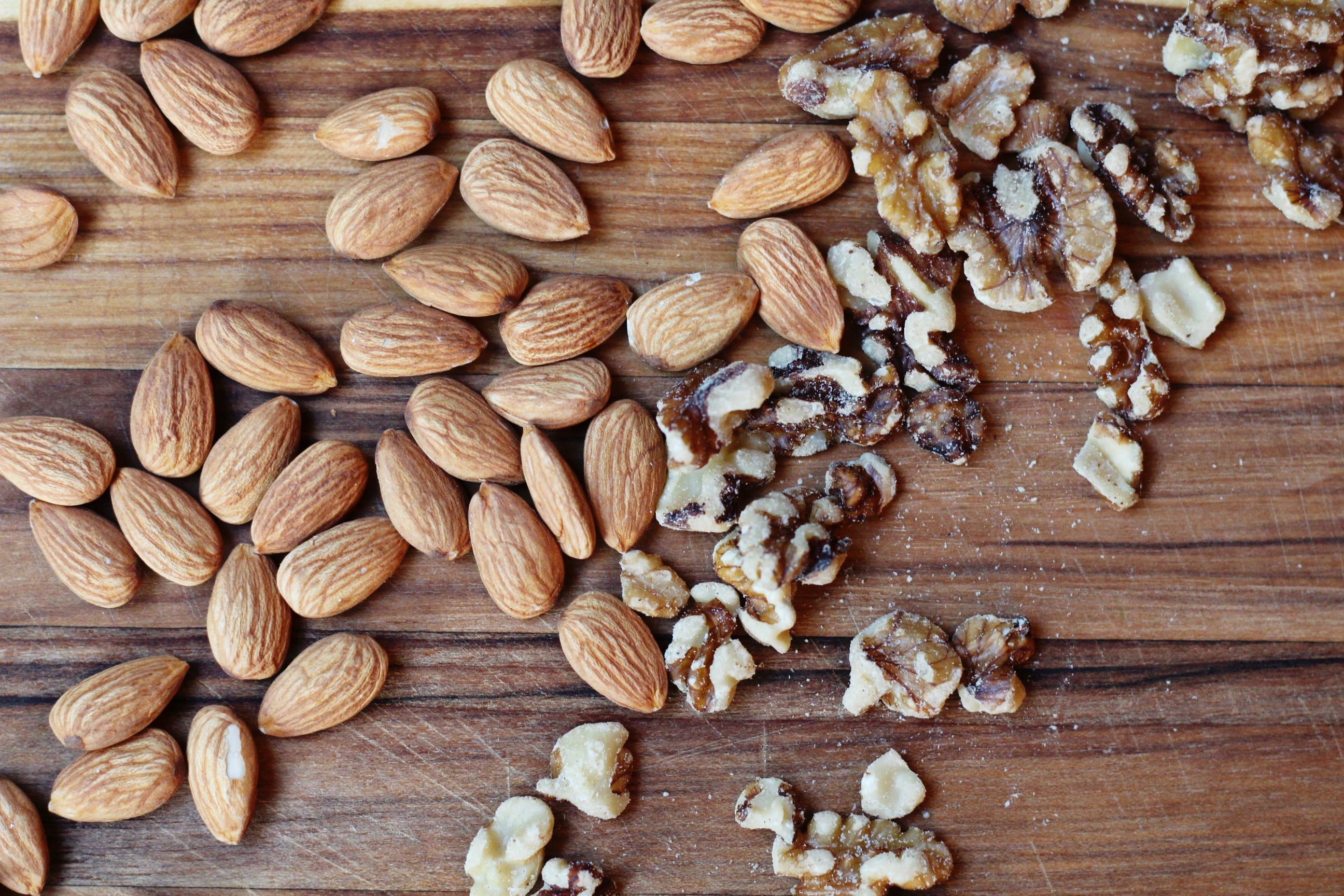 The good news is that making nut milk is simple and inexpensive. You don't have to be a culinary expert to make your own nut milk from scratch. It wasn't until I made my first cup of sprouted almond milk at a plant based culinary school in Venice, CA that I realized how simple this process truly is. AND as an added bonus, making your own milk is actually cost effective. All you need is your nut of choice, filtered water and a blender. You can even customize your milk by adding raw ingredients like Himalayan pink salt, vanilla bean pod, dates, raw cacao powder or cinnamon. To create a savory profile, add spices like cayenne or curry and use the nut milk as the base for sauces, soups or purees.
So why not make your own? Trust me on this one; you won't buy another carton from the shelf after tasting how fresh and delicious these homemade milks can be.  Try out this recipe that was adapted from Matthew Kenney Culinary Cuisine.
Ingredients
1 cup almonds, soaked and rinsed (may substitute other nuts like cashews, walnuts, hazelnuts, etc.)
3 cups filtered water
Optional: pink Himalayan salt, raw cacao powder, dates, vanilla, cinnamon
Instructions
Soak nuts overnight for at least 12 hours. Softer nuts like cashews do not need to be soaked as long due to their soft texture.
Add nuts and water to blender.
Blend well for several minutes until mixture becomes smooth, white and creamy.
Strain mixture into a large bowl through a sprout bag or cheese cloth.
Save remaining pulp and dehydrate if desired for almond flour.
Clean out blender jar and return the strained nut milk back to the jar.
Serve this simple nut milk as is OR trying adding any of the following. Taste after each addition to notice the difference: Pinch of Himalayan pink salt, Pinch of preferred spice (sweet or savory),1 tsp vanilla or vanilla pod, 1 date, 1-2 Tbsp raw cacao powder (for a chocolate variation).
Store and refrigerate almond milk in an airtight container until ready to use.
Nutrition Bonus: Raw nuts contain moderate levels of phytic acid and enzyme inhibitors. Phytic acid is considered an "anti-nutrient," inhibiting the digestion and absorption of nutrients. Soaking the nuts helps to remove salt residue and neutralize their phytic acid content, making them more nutritious for the body.
© 2021 Copyright BeingBrigid
About Melissa Pilat
A native of Chagrin Falls, Melissa matched to the Cleveland Clinic Dietetic Internship after finishing a BS degree in Human Nutrition with a focus on Alternative Approaches to Health and Wellness at Ohio State University.   As an avid yogi, Melissa completed her yoga teacher training through Cleveland Yoga in 2012 and continues to be a part of the wellness community. She credits yoga for her ability to stay balanced between school and part-time work at Lululemon as a product, culture and community educator. Her interest in clinical nutrition and integrative and functional medicine drew her to the Cleveland Clinic program, which she will graduate from this month and will then take the exam to become a Registered Dietitian Nutritionist. Melissa plans to attend a plant based culinary school with a "food as medicine" approach to vegetarian and vegan cooking. Long-term she would like to have her own business focusing on holistic approaches to health and wellness through cooking, yoga and nutrition.
http://www.businessinsider.com/why-almond-milk-is-basically-a-scam-2015-4