Wild Canned Salmon Salad Wraps
Jump to recipe
One of the easiest ways to eat omega 3 rich fish is by eating canned salmon 1-2 times per week. This is a quick staple that I often recommend for people who do not have time to prepare elaborate meals but still want to optimize their nutrition. Surprisingly, it's easier to find wild salmon in a can at a grocery store than it is to order a wild salmon filet at a restaurant. At restaurants, it's usually farm raised salmon. But wild is best for increasing omega 3 fatty acids and decreasing PCBs, omega 6s and contaminants. This is a quick way to get your anti-inflammatory omega 3 fatty acids and enjoy the fresh tastes included in this wrap.
The recipe calls for Siete Foods tortillas or butter lettuce leaves for those that avoid or limit gluten and grains. Top with broccoli sprouts for an extra punch of antioxidants and nutrition!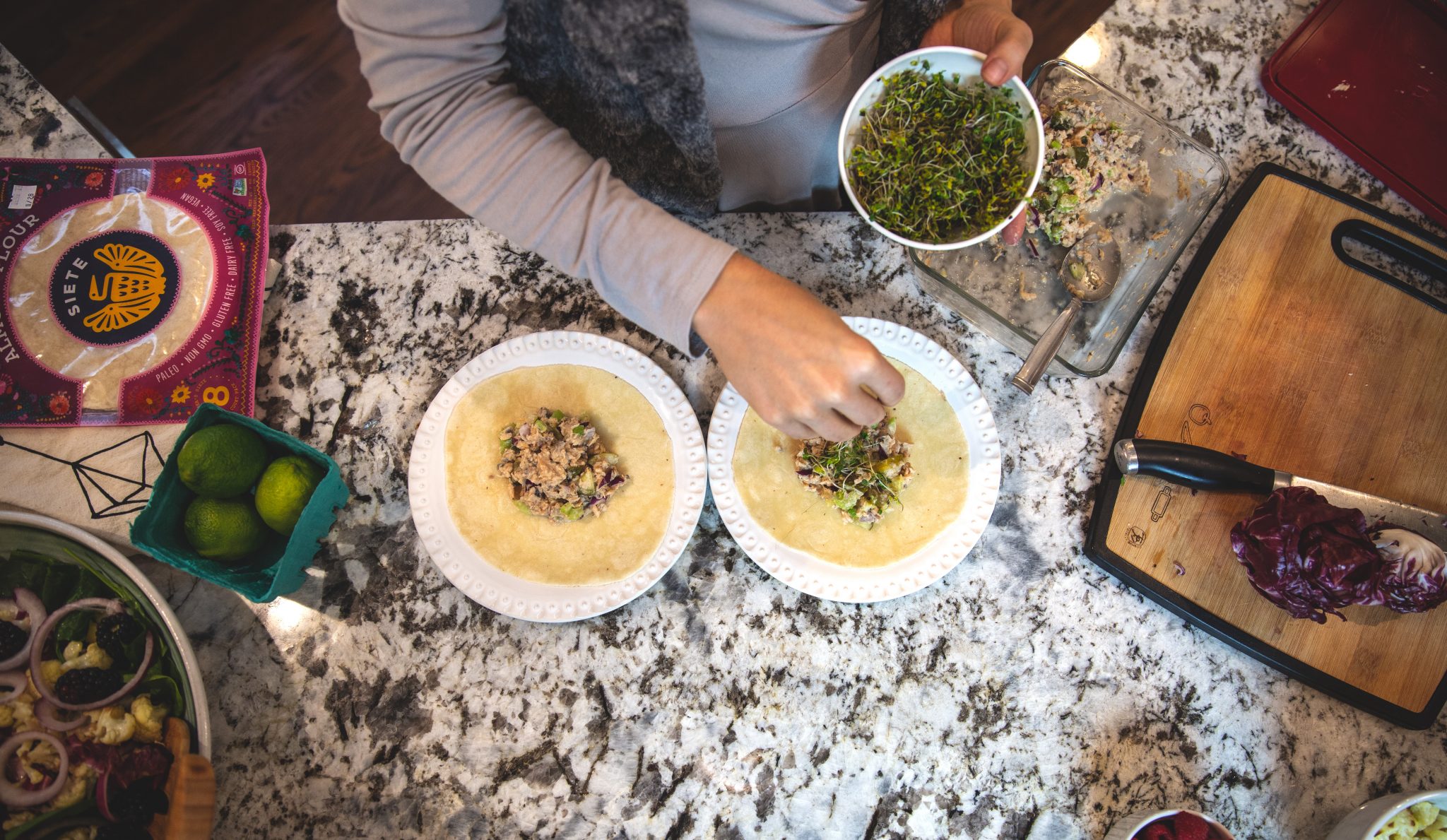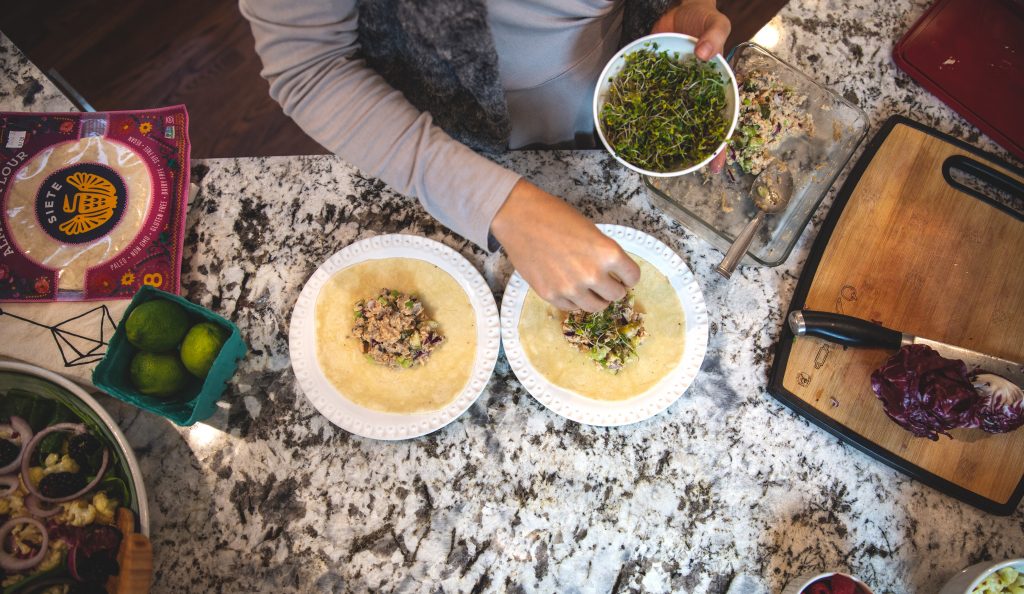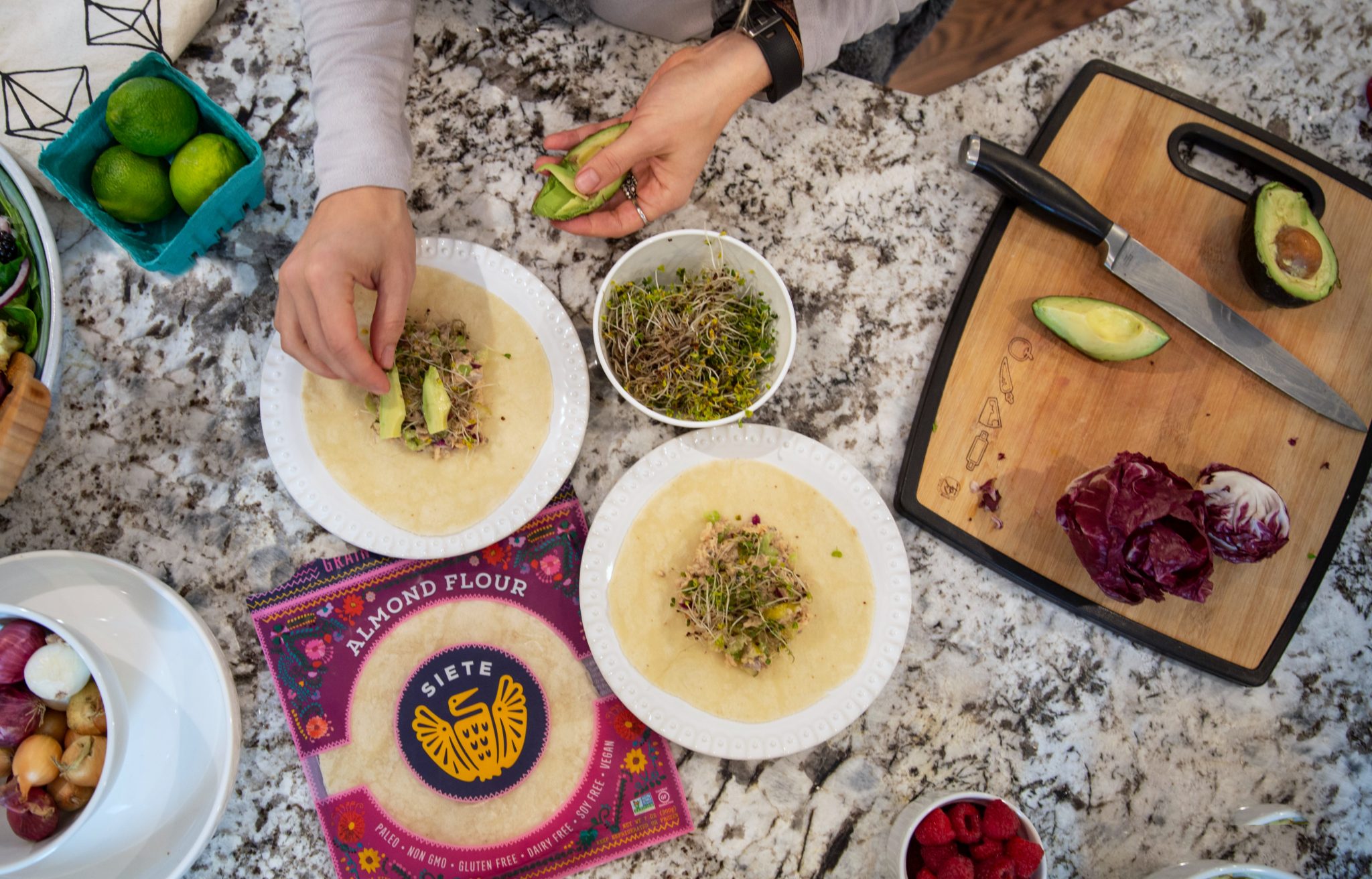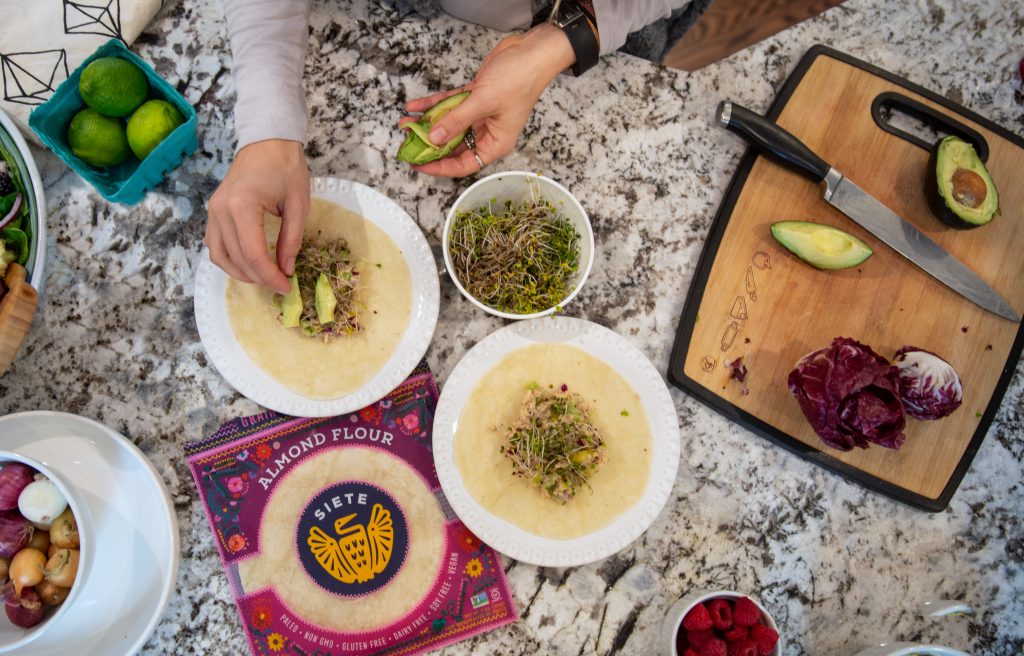 Ingredients
2-6 oz cans wild Alaskan salmon
4 Tbsp avocado oil mayonnaise
6 celery stalks, diced
1/2 red onion, diced
8 almond tortillas by Siete Foods OR 8 butter lettuce leaves
Instructions
Combine the canned salmon, mayonnaise, celery and red onion in a medium size mixing bowl.
Add the canned salmon mixture to a salad or use it as a filling in lettuce wraps or almond flour tortillas.
Store extra salmon salad in a glass tupperware in the refrigerator and add to the lettuce wraps or tortillas right before eating to prevent the tortillas from getting soggy.
Nutrition Facts
Wild Canned Salmon Salad Wraps
Serves: 4
Amount Per Serving:
Calories
420.2
% Daily Value*
Total Fat 27.7g
42.6%
Saturated Fat 3.3g
16.5%
Trans Fat 0g
Cholesterol 60.6mg
20.2%
Sodium 606.5mg
25.3%
Total Carbohydrate 23.1g
7.7%
Dietary Fiber 5.2g
20.8%
Sugars 2.4g (Added sugar: 0g)
Protein 24.8g
| | |
| --- | --- |
| Vitamin A 4% | Vitamin C 5% |
| Calcium 9% | Iron 10% |
* Percent Daily Values are based on a 2,000 calorie diet. Your daily values may be higher or lower depending on your calorie needs.
BeingBrigid
© 2023 Copyright BeingBrigid