Spinach Turkey Burgers
Jump to recipe
With Memorial Day and the beginning of summer right around the corner, there's nothing I like more than sunshine, grilling and country music! This does not in anyway mean settling for processed meats like hot dogs which are rich in animal based saturated fats, nitrates, nitrites and preservatives. What it means is buying clean sources of meat that are conducive to a healthy diet! For a healthy spin on a cookout classic, give these spinach turkey burgers a try! This recipe is an excellent way to sneak in some extra veggies for adults and kids alike!
Veg Out with these Spinach Turkey Burgers
There are so many amazing benefits that come along with preparing your own food instead of purchasing pre-made options. Cooking at home means you know exactly what is going into the meal. The beauty is you have all the control and it gives you the ability to bump up the nutrient density of any recipe. A recent study found that those that cook at home more often, tend to have an overall better diet without higher food expenses!
This particular recipe provides the perfect opportunity to increase your veggie intake! These turkey burgers call for spinach, which is packed with vitamins and antioxidants such as vitamins A, C and K which have anti-inflammatory properties that are protective against cancer and other chronic diseases. The recipe also includes carrots, which are an excellent source of beta-carotene and vitamin A. Both of these nutrients are essential for immunity, eye health and protection against oxidative stress.
These veggies are so delicious in these turkey burgers but you may find an even better combination! Have a little fun and experiment with other options like bell peppers, broccoli or even cauliflower and perfect your own turkey burger!
Choose Clean, Organic Meats As Often as Possible
When purchasing meat, it's always important to consider the benefits of going organic versus conventional. First off, what does it even mean when a food is labeled organic? The organic label is one of the most protected labels by the USDA and has very high standards. When you see the green label that says USDA Organic, that means the animal was raised on an organic farm, and prohibits use of conventional pesticides, synthetic fertilizers, sewage sludge, bioengineering or ionizing radiation. In a large study done in the UK, researchers found that organic meat and dairy contained about 50% more omega-3 fatty acids than their non-organic counterparts. Omega-3 fatty acids are always in the nutrition headlines because they are strongly associated with lowered risk of cardiovascular disease as well as improved cognitive function.
An excellent alternative to buying organic is buying local. Sometimes local farmers can't afford the extensive vetting process associated with the Organic seal despite the fact that their animals may be humanely or organically raised. Buying local is an amazing way to support your local economy and develop a relationship with your farmer – know your farmer, know your food. Moral of the story is, it is important to be informed about the meat you purchase and all the associated benefits of buying local and/or organic.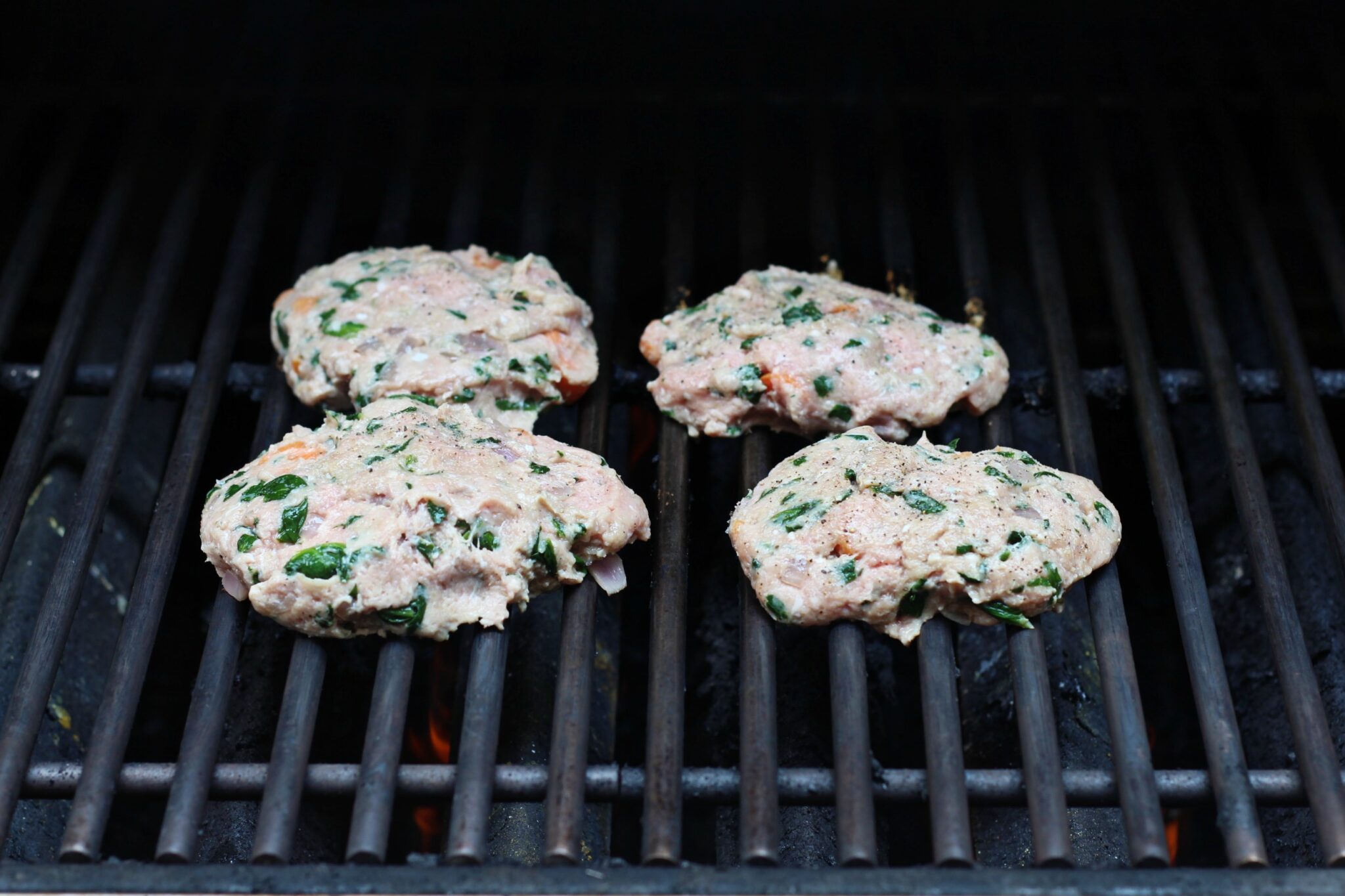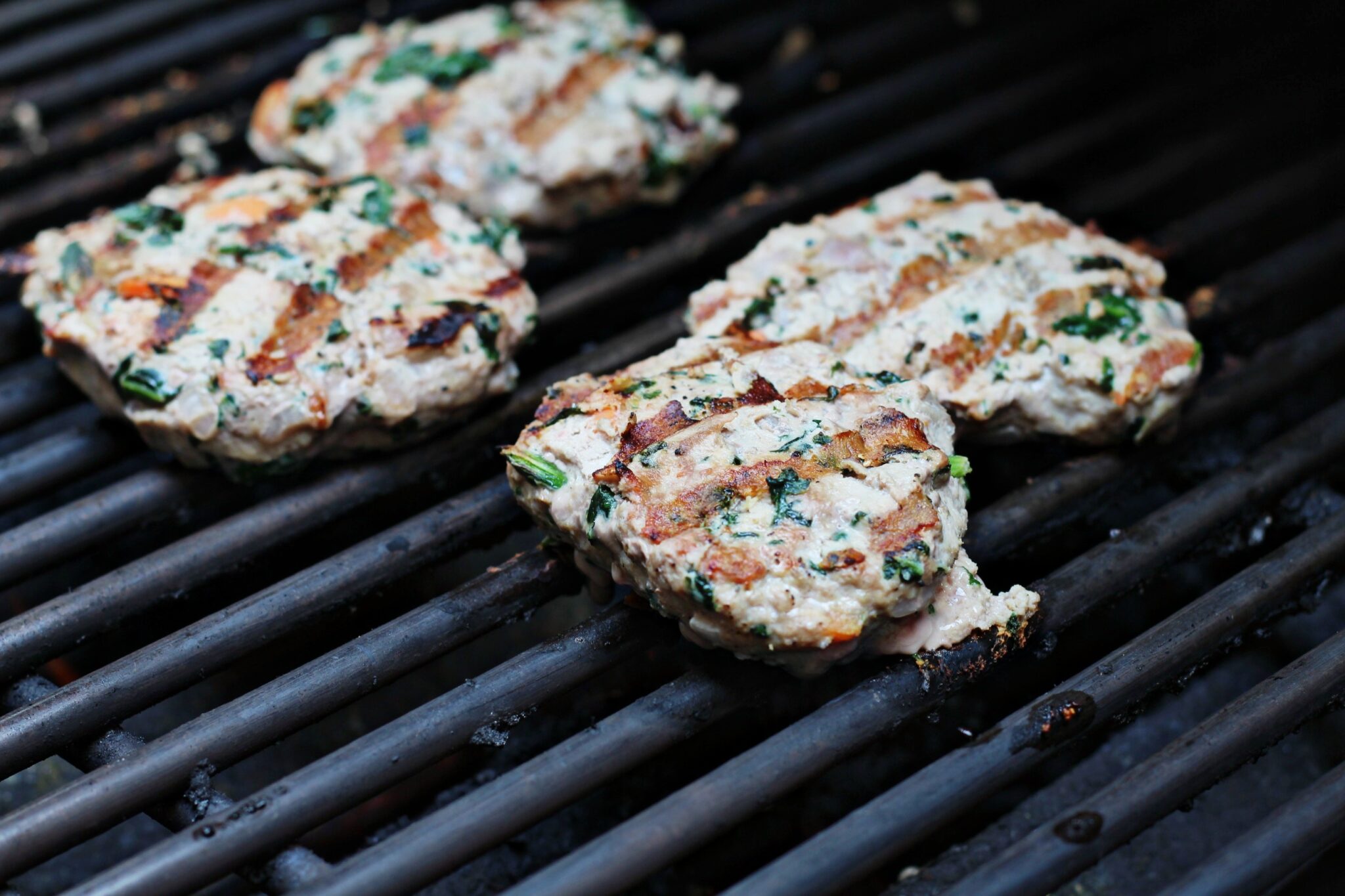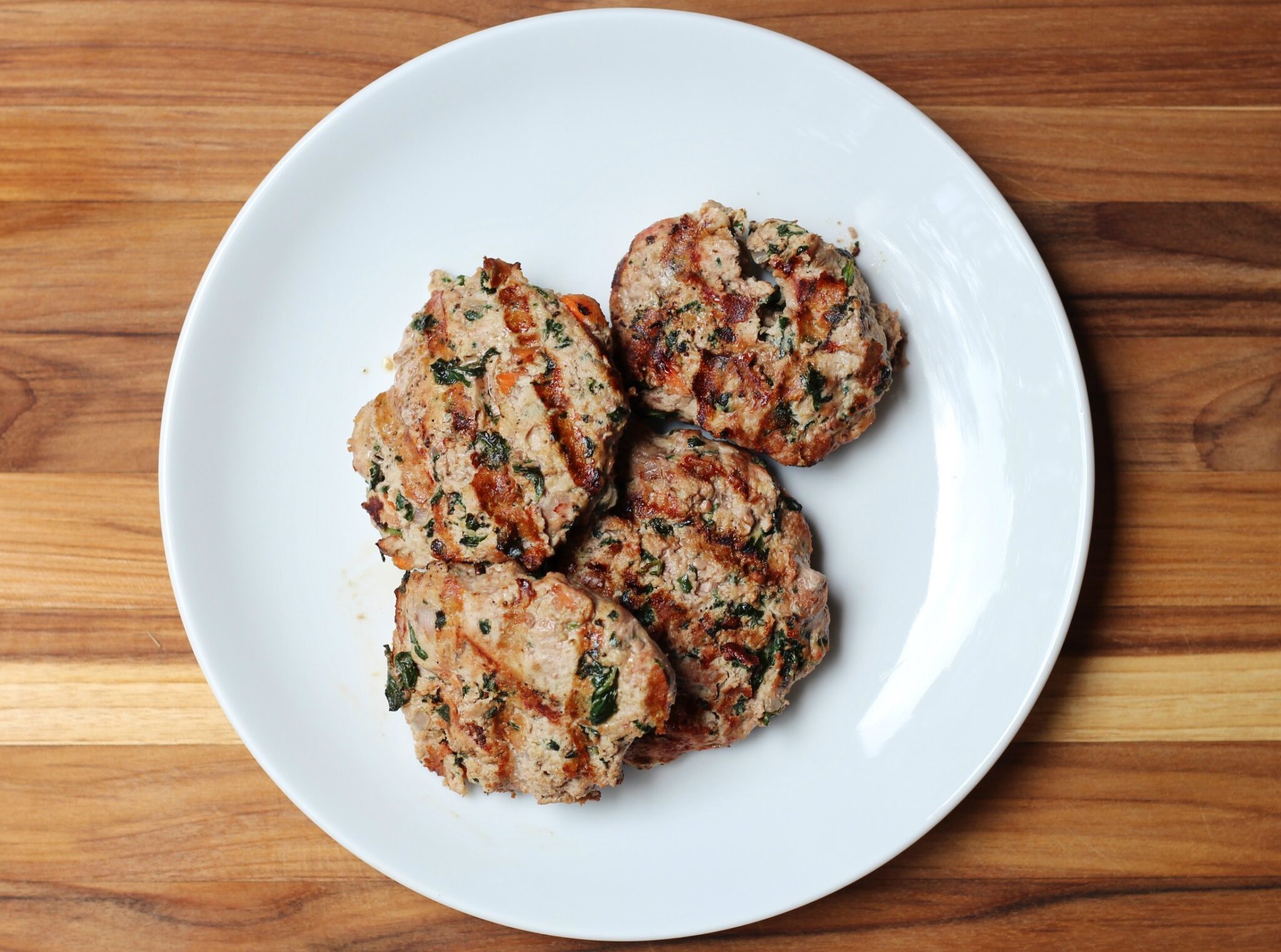 Ingredients
1 tsp extra virgin coconut oil
1/4 cup red onion, diced
1/4 cup baby carrots, sliced
2 cups baby spinach, chopped
1 tsp sea salt
1 tsp black pepper
1 tsp basil
1 lb ground turkey
Instructions
In a medium size pan, heat the coconut oil over medium heat.
Add the red onion and carrots and saute? for four minutes.
Stir in the chopped spinach and cook for an additional three minutes.
Remove the vegetables from the heat and let them cool for about 20-30 minutes.
In a large bowl, mix the cooled vegetables with the ground turkey, basil, salt and pepper. 6. Mix ingredients well and form into four patties.
Add the patties to the grill or skillet and cook until desired doneness.
© 2023 Copyright BeingBrigid
Contributor: Madeline McDonough